A Covid-19 memorial designed by a ten-year-old boy has been unveiled at a crematorium.
Jake from Somerset and relatives of victims of the virus attended its unveiling in Bridgwater Crematorium.
He won a competition set up by crematoria owner Westerleigh Group to get local people to contribute to the a design on the Covid-19 obelisk.
Jake said he felt « really proud of himself » to have won.
The ten-year-old was one of six people to have their designs used on different memorials across the UK.
Jake said: « I just feel amazed and quite nervous and really proud of myself.
« I first heard of the competition at school and first [for the design] I thought of the rainbow to represent Covid and then I thought of the people who passed away and them being connected with the people still living. »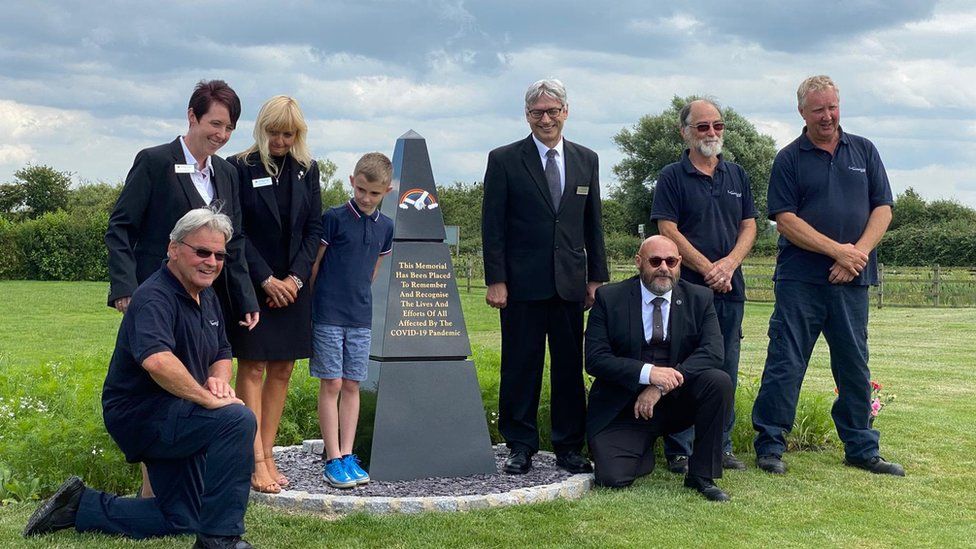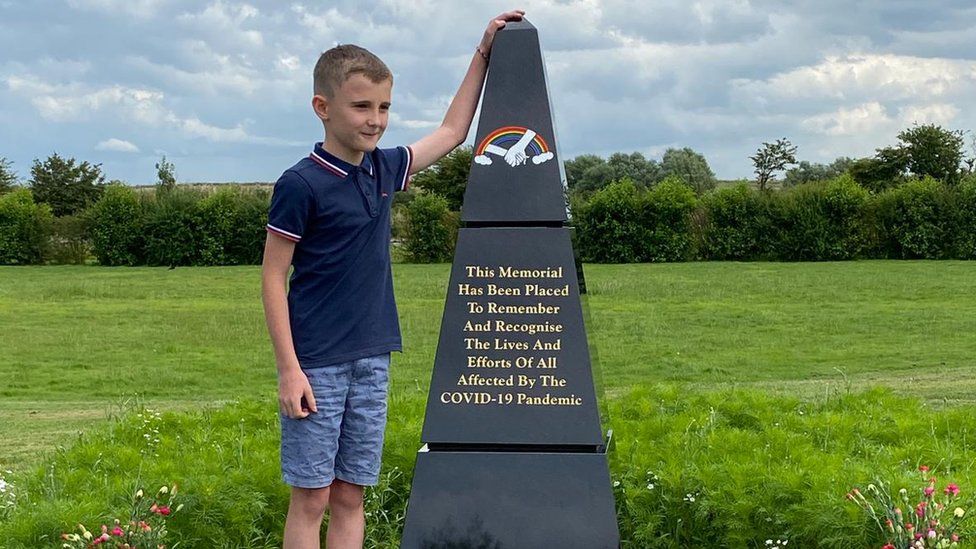 His entry was a picture he drew of people holding hands underneath a rainbow. It now sits on the front of the obelisk.
« I can't really believe that I won it. My mum and dad and friends are really proud, » he added.
Westerleigh Group's ceo Roger Mclaughlan, said he hopes the memorials will bring « comfort » to those who have lost friends and family members « who will be will be remembered for many generations to come »« .
« All our communities have been hugely affected by the coronavirus pandemic and sadly, some families lost loved ones, and our thoughts and sincere condolences go to them, first and foremost, » he said.
« We felt we needed to do something, not only to remember those who passed away, but also to honour others who did so many positive and selfless acts to support people and bring their communities closer together. »
The organisation has set up Covid memorials in 34 other crematoria across the
👉 Cliquer ici pour rejoindre groupe d'actualités sur Whatsapp
 Chargement ...
Hey toi 👋 Partage ce contenu 👉